Fraternity brothers remember Clay Real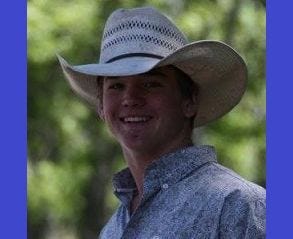 Posted By: Camila Orti
Just two weeks into the fall semester, tragedy struck a UNL fraternity after a freshman member was found dead.
University of Nebraska- Lincoln officials say 18-year-old Clay Real was found dead by a fraternity brother around 7:30 Friday morning.
"I just feel like I've almost let him down," fraternity brother Johnny Ference said.
Ference was Real's big brother in the house. He says he let Real sleep on the couch in his room Thursday night, but was unprepared for what he'd find in the morning.
"[I] climbed down the ladder, gave him a few taps, knew something wasn't right," Ference said.
Family members say Real was diagnosed with Type I Diabetes at the age of five. In a news release, FarmHouse members say he may have suffered a diabetic attack.
"It doesn't feel real," fellow FarmHouse brother Bryce Dibbern said.
Friends agree nobody was more excited about college than Clay.
"It doesn't matter what situation, he's always smiling, he's always happy, he's there to encourage everyone," Dibbern said.
Dibbern was also on the University rodeo team with Real, and says he was excited to see what this season held.
"It wasn't gonna take long and Clay is gonna be the next kid at the College National Finals and he had the ability to be there," Dibbern said.
Real had been involved in rodeo since he was a little kid. This year, Dibbern says he and his teammates have an even better reason to rope and wrestle their way to the top.
"This season's for Clay, I don't think there's any questions asked," Dibbern said.
No updates have been released on what caused Real's death. Autopsy results are pending.