Free skin damage assessments in Lincoln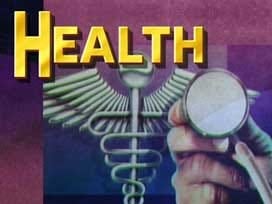 By: Vanessa Brown
vbrown@klkntv.com
That bad sunburn you got as a child may come back to haunt you decades later. Increased exposure to the real thing or UV rays from a tanning bed account for more than 2 million new cases of skin cancer in the U.S. each year. At least 70,000 of those will be the most dangerous form – melanoma.
Most at risk, those with a lot of moles, people with a family history and anyone who has a light complexion and natural red or blond hair.
To help catch it early, you might want to take advantage of the free skin damage assessments offered by St. Elizabeth.
The process is simple, just arrive fresh faced or with light makeup. A registered nurse will take it from there.
With the help of a DermaScan machine, the nurse will be able to highlight any potential warning signs. The blacklight inside will accentuate freckles, dark spots or bright white spots that are of concern.
The assessments are not a diagnosis. Instead they're a quick, educational tool to help with prevention and to get you to think more about the importance of sunblock.
"If we notice a spot that looks a little concerning to us, then we just recommend that you visit with your doctor or dermatologist and get that checked out a little further," said Jill Weyers, a registered nurse and community coordinator with Saint E's.
Upcoming screenings:
Tuesday, May 21st 10:30 a.m. to 1 p.m.
Hyvee, 40th and Old Cheney
Thursday, June 13th 5 p.m. to 6 p.m.
St. Elizabeth Men's Health Night
Nebraska Champions Club, 707 Stadium Drive
Skin cancer facts from the American Cancer Society: http://www.cancer.org/cancer/cancercauses/sunanduvexposure/skin-cancer-facts