Fremont City Council votes to suspend controversial ban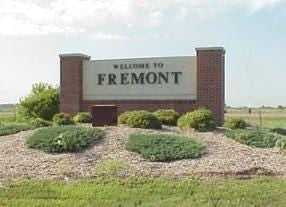 The Fremont City Council voted to suspend the voter-approved ban on hiring and renting to illegal immigrants at its meeting Tuesday night. The suspension passed unanimously with an 8-0 vote.
The controversial new rule would ban the hiring or renting to illegal immigrants in Fremont. It was suppose to go into affect on Thursday, but that's been put on hold.
The biggest reasons for the suspension are two lawsuits facing the city. One is from the ACLU and the other was filed by the Mexican American Legal Defense and Educational Fund.
City officials say the vote will allow them to save money in its legal defense and give them a chance to find someone to represent them in court.
Fremont residents packed the city chambers and people from both sides of the controversial issue were sounding off.
One person said, "I don't understand why we're delaying it. That doesn't make sense to me. The Constitution says you had your chance, nothing personal, the public spoke and we want the ordinance. However it has be worked out, we have to make it work."
Another supported the council's decision. "I think you'd be making a wise decision by delaying this. We've waited two years and let's wait another six months to get it right."
One woman in favor of the suspension said, "the law has changed the town and has created an unsafe Fremont, fueling conflict against those who look or sound foreign and given license to some to intimidate Fremont citizens."
The council's vote comes just one day before a hearing is planned before a federal judge on whether to temporarily block the law.