Updated: Fremont woman honored for rescuing children from fire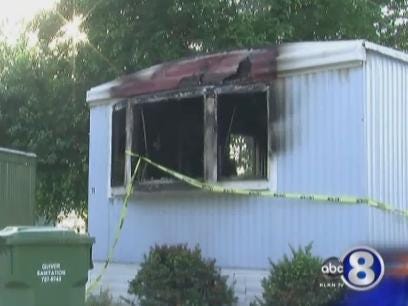 By: Megan Palera
mpalera@klkntv.com
A Fremont woman who saved two children from a burning house was honored Wednesday night for being a hero.
Kathy Griess is modest when she describes that fateful Monday night and how she rescued two children trapped inside burning mobile home in Fremont. Griess says she was "just getting ready to dial 911 and was looking at the trailer when I saw the little girl jump out the window. I just forgot about calling 911 and I ran to see if she was okay and I could help."
Kathy was heading home from Omaha when she saw smoke billowing from the house. Without thinking twice, she went inside to save the young girl's brothers, only three and one years old.
Fire Chief Carl Nielsen says, "We don't run into people like this everyday. We're used to going into buildings and doing what we have to do. We're not use to getting there and having our job done for us. She saved the two kids lives."
The fire department calls her a walking hero. Her co-workers call her an angel. Kathy says she was just at the right place at the right time and that is all she's grateful for. She says, "You do what you have to do and I was just glad I was there. I think, God wanted me to be there at that time."
Although bashful, Kathy now has three awards to remember that night, an eternal 'thank you' from the firefighters and the Douglas County Sheriff's Office.
The parents of the children Kathy have been cited for child neglect for not being home at the time. The State Fire Marshal's office says the fire was caused by one of the children playing with a lighter.