Freshman wrestler with Down syndrome shines at district tournment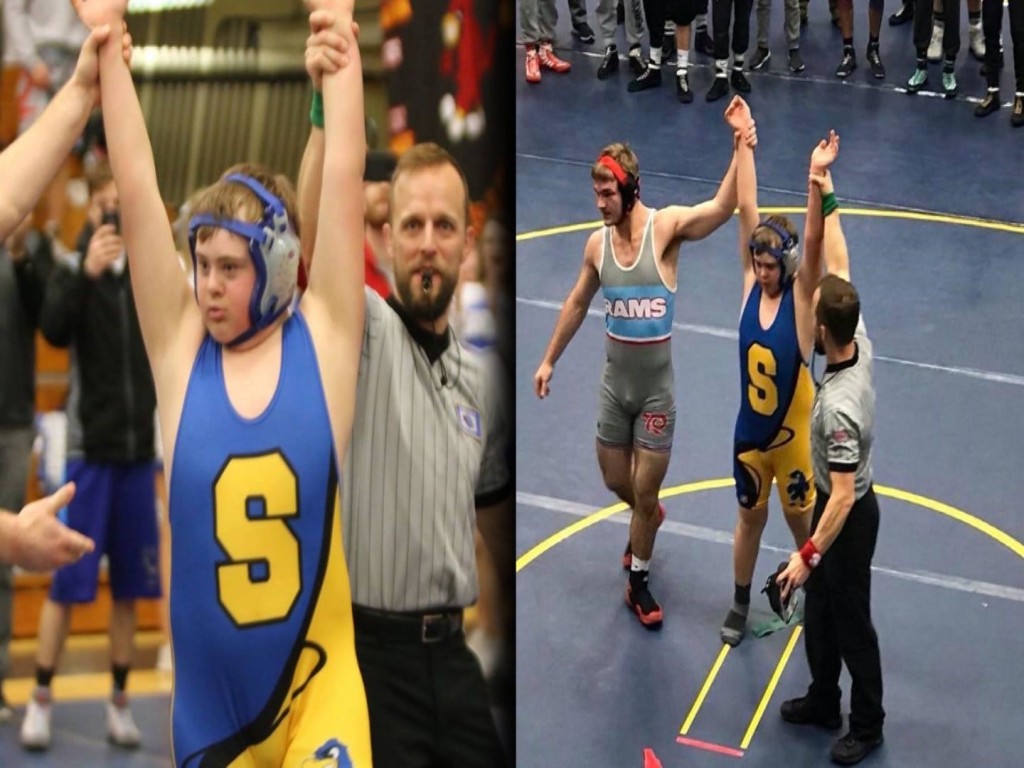 A winning moment of sportsmanship and kindness from this past weekend's Nebraska state wrestling tournament is spreading online.
A Facebook post of photos and video form Caroline Schwehr Fehlfafers shared about her son, Grant,15, shows a scrimmage match. Grant has Down syndrome and is a freshman wrestler on the team.
Here's how mom described what happened:
The post reads; "Today at district wrestling a young man, Austin Middleton, Ralston, [showed] true character. He had just lost his match and his chances of going to state. Instead of focusing on himself, He saw a boy walking around in his singlet. He took initiative and asked the Seward coach if Grant wanted to wrestle. They got a referee and Grant got to wrestling in his first match. Wrestling is usually judged by it wins and losses today it about character. We are thankful for the Seward wrestling team and the Ralston wrestling team."
Courtesy: Media Partner KMTV