Friends remember life of fatal motorcycle crash victim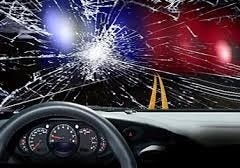 By: Lauren Fabrizi
lfabrizi@klkntv.com
A memorial now stands tall at the intersection of Cotner Boulevard and O Street in Lincoln in honor of 21–year–old Jessie McCain.
Her life was taken in a motorcycle crash there late Saturday night.
"Got out of the car, started running around screaming," Jessie's best friend, Sadie Lewallen, said. "Didn't want to believe it was true."
Friends and family members gathered Sunday to remember her life, and also to pray as the driver, Jessie's boyfriend, Tyler Wilson, fights for his life in the hospital.
"They talked about getting married, stuff like that," Sadie said. "It was so adorable when she talked about having children with him."
Police said their motorcycle collided with an SUV that was about to turn at the intersection, leaving Jessie's friends with only pictures to remember her by.
"Beautiful, beautiful smile," Jessie's friend, Ellen Jarvis, remembered. "Gorgeous brown eyes."
Jessie was a full–time caregiver, tending to her older brother with disabilities. But friends said she'd open up her home to anyone who needed a place to stay.
Through the tears, smiles and laughter filled Sadie's backyard as they remembered just how many lives Jessie touched.
"She loved everybody, never wanted to hurt anybody," Sadie said. "She was the greatest person I ever knew."
Friends said Jessie wanted to be a nurse, which they said is a testament to just how big her heart was.