Froggy 98 DJ's camping out on roof for kids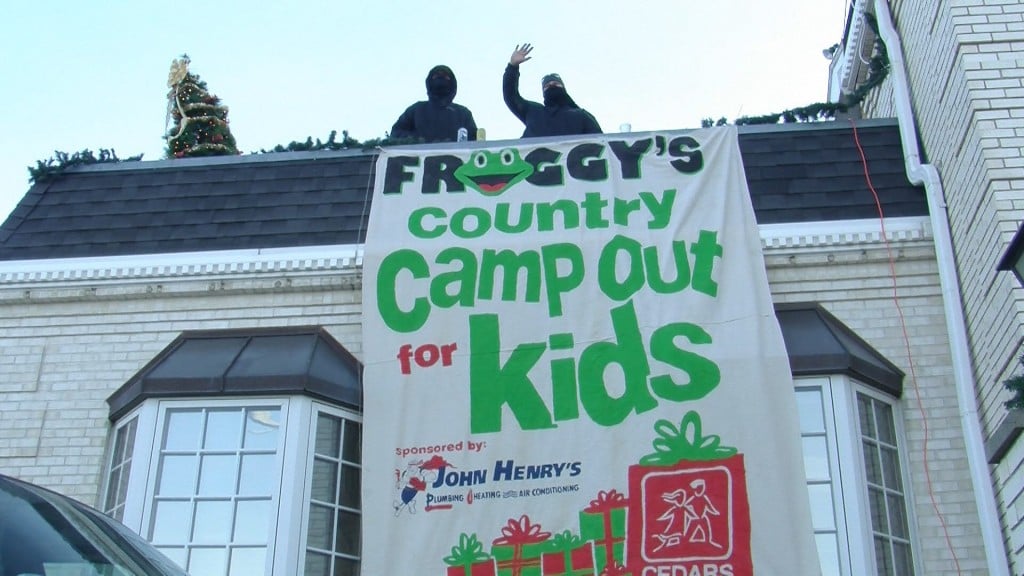 By: Megan Palera
mpalera@klkntv.com
Santa has new elves this holiday season – a few Lincoln radio DJ's.
Gary, Nelson and Kellie are camping out on the rooftop of the "Froggy 98" building. They're trying to raise 6,000 gifts to give to kids at CEDARs. The non-profit serves kids who are dealing with abuse, neglect and homelessness.
They put up a tent Tuesday morning and the energy drinks are already on standby. They hope to meet their goal by Thursday.
"We know these are trying times for everybody. Everybody is on a budget. We just had Black Friday and Cyber Monday and you've probably already shopped for your family and maybe you're not thinking about somebody. We're asking you to think about someone else and just give a little bit," Gary and Nelson said.
Gifts can be dropped off at the "Froggy 98" building on 44th and 'O' Street.