Frost: Huskers mindset stronger for No. 10 Ohio State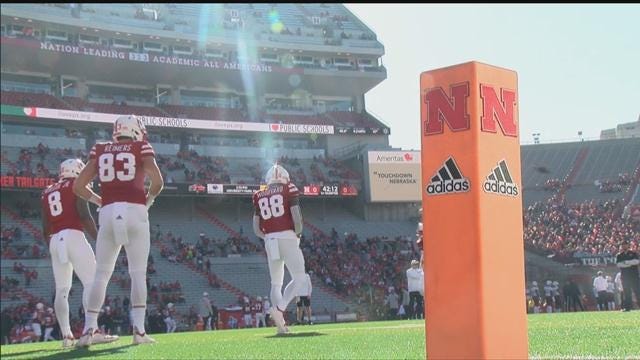 award@klkntv.com
Scott Frost said it earlier this week, and doubled down on Thursday; Nebraska is a mentally stronger team than it was when it traveled to Michigan earlier this season.
"To be honest, when we went up to Ann Arbor, I'm not sure the team thought they could win," Frost said in his weekly media availability on Thursday. "I think they wanted to, but I'm not sure deep down if some of the guys thought they could win. I think we've got a team that's going up there thinking we've got a chance if we play well, and that's a big change and improvement.
"We're playing a really good team, we're going to have to play our absolute best to be able to beat them, but I think the mindset's in the right place. Guys are doing everything the right way now. Guys are practicing hard, they're playing for each other, a lot of the things we're trying to get done. That makes the attitude better and certainly winning and expecting to win, those things help too. But all that's continued to improve and we'll continue to improve.
"The culture and the feeling in the locker room, I've said it a bunch of times, it's gotten so much better as we've gone along this season, and wins certainly haven't hurt that. So the guys are having fun. That's what it's all about if you can work hard and get accomplished what you want to get accomplished and have fun at the same time, it makes life a little better."
Nebraska and Ohio State kickoff at 11:00 a.m. on Saturday.