Frost ties entice LSE's Williams to Nebraska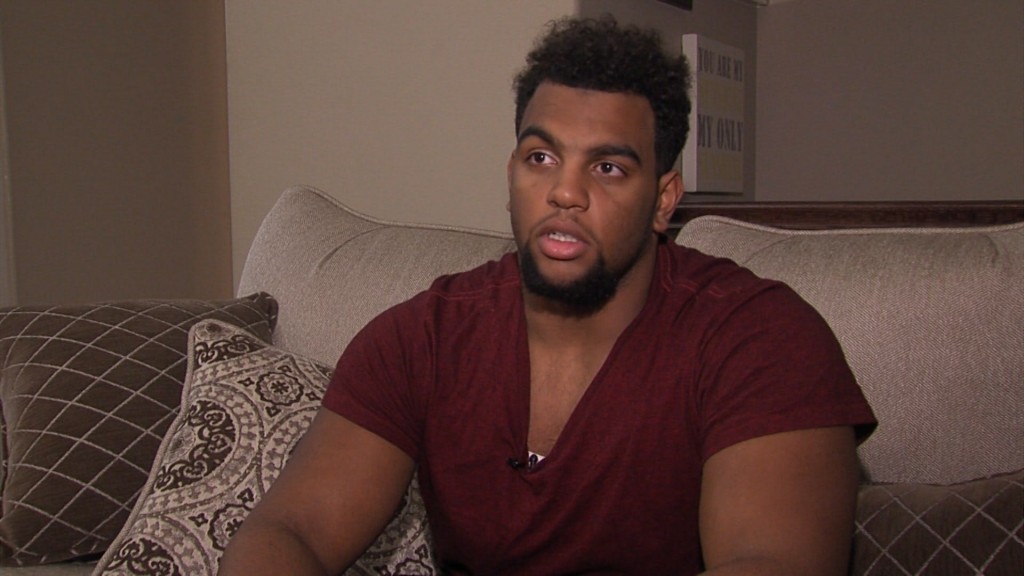 Frost has settled in Nebraska – and much of the coaching staff has followed.
Now recruiting is a top priority.
"We already have boots on the ground getting out to see recruits and letting them know where we are and who's going to be here," Frost said during his inaugural press conference Sunday.
One of those recruits is Lincoln Southeast defensive tackle Bryson Williams, who recorded 77 tackles, three sacks and four touchdowns his senior season with the Knights.
Williams is already committed to Wisconsin, and previously snuffed from Nebraska under former coach Mike Riley.
"I received one phone call," Williams said. "And that phone call was that they would not offer me."
None from Nebraska — but Williams did have offers from around the country.
That includes a bid from Frost's former domain the University of Central Florida – also where former Southeast Knight Barrett Ruud served as the quality control administrator.
So when Frost and Ruud got the call to come home, Williams got the call to stay there.
"As soon as the UCF game was done, I had Coach Ruud on my phone an hour later…UCF was my 4th offer ever, my second FBS offer, so it's not like these guys are coming out of nowhere."
Frost offered Williams a scholarship Sunday afternoon, nearly five months after he announced his commitment to the Orange Bowl bound Badgers.
It's the only other offer the 6–foot–2, 290 pound, No. 2 defensive tackle in the state is considering.
A decision that has to come by the early signing period, December 20th.
"Whatever my heart tells me," he said. "If its before its before, if I wait then I wait, so, we'll see."