FSU Eliminates Florida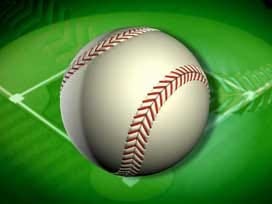 OMAHA, Neb. (AP) _ Mike McGee hit a tie-breaking three-run homer
in the third inning and picked up the save after Florida made
things interesting in the ninth, leading Florida State to an 8-5
victory in a College World Series elimination game Monday.
The Seminoles (48-19) will play Wednesday night against the
loser of Monday night's TCU-UCLA game. The Gators (47-17) lost for
the fourth time in five meetings this season with their Sunshine
State rival.
Florida loaded the bases against Daniel Bennett. Preston Tucker
doubled to drive in three runs.
McGee came on and gave up a single to Austin Maddox and hit Matt
den Dekker, loading the bases with one out. Shortstop Stephen
Cardullo caught Mike Zunino's line drive and flipped to second
baseman Devon Travis for the double play.