Fugitive Task Force arrests man linked to shooting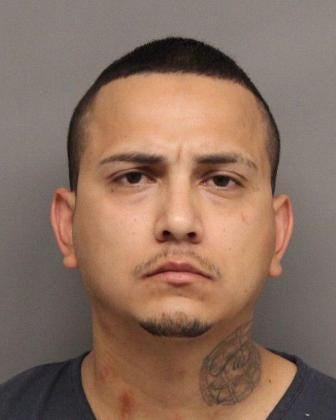 Posted By: Megan Conway
mconway@klkntv.com
Julio Valenzuela, 29 of Lincoln, is facing a slew of charges, some here Lincoln and others in Phelps County.
He was arrested by the Metro Fugitive Task Force Thursday morning near 46th and Prescott Avenue. Valenzuela is accused of shooting a Cozad man in Holdrege on April 23rd. Donald Handy III, 34, survived after a week–long hospital stay.
"We also had information that the weapon used in the shooting in Holdrege had not been recovered," says Sheriff Terry Wagner , Lancaster County Sheriff's Office.
After he was arrested, officials received information about him putting firearms in a car. The Sheriff says a search of that vehicle turned up two loaded, semi–automatic pistols in the center console.
"We don't know if those weapons were involved yet in that shooting, but they will be processed and compared ballistically with the evidence that Phelps County has in that shooting," says Wagner.
Valenzuela has several felony convictions in California. He was lodged in jail for the outstanding warrant and possession of a firearm by a prohibited person. The Metro Task Force that arrested Valenzuela is made up of Lincoln police and other law enforcement from surrounding counties and led by the U.S. Marshals.