Fun heats up at Lincoln Children's Museum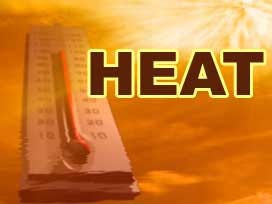 By: Stephanie Costanzo
scostanzo@klknt.vcom
As the dog days of summer continue, Lincoln residents are turning to find alternative ways to beat the heat.
City pools have seen their share of business, but indoor attractions are just as busy. At the Lincoln Children's Museum, business is booming. For the Ward family, checking out the museum is not only a way to escape the heat, but is a fun summer activity for the kids. Joe Ward says, "We do lots of things to try and stay cool and go to different places, like the Children's Museum. We've done movies and the pool."
The Children's Museum says it always sees a spike in the summer months, but business gets even better when the extended heat sticks around. Executive Director Darren Macfee says, "Especially during the dog days of summer, when the heat gets to be really high and heat indexes get to be at a point where it's dangerous to be outside, we often have families who come here as a respite from the hot days."
The museum has a special summer exhibit that allows kids to get hands on experience building and putting things together.
Hitting a matinee is also a popular option for those hiding from the heat. Several theatres around town offer early showings where people can enjoy the latest flick and cool down with some A/C. Drew Vogel of Lincoln saw a show Monday afternoon and says, "It's fun to go when it's hot outside because its air conditioned you get to enjoy a movie."