Fundraiser to help Nebraska adoption agency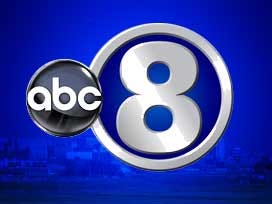 There's only one adoption agency in the state that provides services free of charge to all of its clients and to keep it up and running the organization hosted a fundraiser so they can keep giving back.
The Nebraska Children's home held it's annual fundraiser at Oak Lake Park this Saturday afternoon.
It was just 20 dollars a ticket to change the lives of hundreds of children across the state. Kris Fristo was at the event, she is one example of families affected by adoption.
"It means a lot because they went through all that trouble just to adopt me so it's pretty nice to know that,"Fristo said.
Kris Fristo is eleven years old in the sixth grade and actively involved with the Nebraska children's home, the organization he was adopted through.
But the home does much more than just adoption, they provide foster care, parenting classes and life long friendships between all the families affected by their services, all for free!
Kris Fristo's mother Ruth says she has seen the impact first hand.
"It's really that village it takes to raise a child and we've got to be a part of knowing more about our community and the families that are connected,"Fristo said.
To keep the free connections and community classes in tact the Nebraska Children's home held their annual fundraiser over the weekend.
Sliding into their seventh year donors contributed an estimated 15,000 dollars making for an exciting day for more than just the families,but also for staff like Executive Director Karen Authier
"It's a way that provides financial support but it also a way they can provide a support network for each other. Because as adoptive families they face some of the same issues and so they can share information they can share experiences and support each other," Authier said.
If you're interested in free parenting classes, pregnancy counseling or adoption services you can contact the Nebraska Children's Home.