Fundraisers for Sam Foltz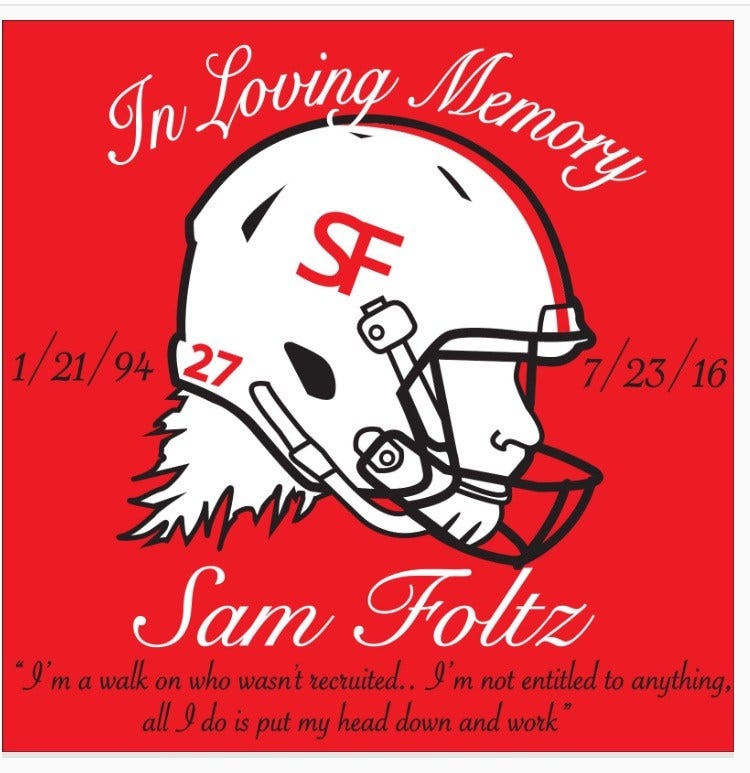 Posted By: KLKN Newsroom
Fundraisers of all kinds are sprouting up across Nebraska, following the death of Husker punter Sam Foltz.
A friend of Foltz – who wished to remain anonymous – designed a shirt to help raise funds for the Foltz family.
He said in a statement to Channel 8 Eyewitness News: "Sam was a model Nebraskan who put God, family, his team and others before himself. This clothing is a way to pay respect to Sam for his achievements on and off the field. He meant so much to so many."
In just 24 hours, almost 300 shirts and hoodies with the design have been sold, with orders coming in from all over the country.
A central Nebraska hunting apparel company also designed a special shirt to honor the fallen Husker.
Also, a GoFundMe page – started just two days ago – has almost hit its $10,000 goal. That money will go toward erecting a statue of Foltz on the UNL campus.
Another fundraiser selling wrist bands has raised more than $13,000 dollars.
There are links to all these products and the GoFundMe listed below.
Shirt 1: http://stores.artfxscreenprinting.com/samfoltzmemorial
Shirt 2: https://foltzmemorial.itemorder.com/sale
Wrist bands: https://stores.inksoft.com/sam_foltz_memorial?r=6058826586288137
GoFundMe: https://www.gofundme.com/2gcn4yhs?rcid=0852394252b311e69174bc764e049a64