Gage County appeals verdict won by 6 exonerated inmates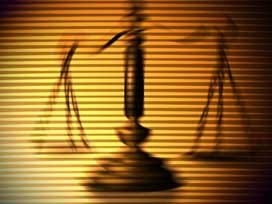 Posted By: Channel 8 Eyewitness News
8@klkntv.com
LINCOLN, Neb. (AP)
Gage County has appealed a jury's verdict awarding more than $28 million to six people who were wrongfully convicted in the 1985 slaying of a southeast Nebraska woman.
The appeal was filed Wednesday in U.S. District Court in Lincoln. The county wants a judge to set aside the verdict or order another trial.
The appeal argues there wasn't enough evidence to find for the six people who spent a combined 77 years in prison in the death of 68-year-old Helen Wilson before DNA testing cleared them in 2008. It also says the jury was tainted by statements that the six were innocent and says the $28.1 award was excessive.
The six have become known as the Beatrice Six. An attorney for them has declined to comment about the appeal.