Gage County board chairman to run for Nebraska Legislature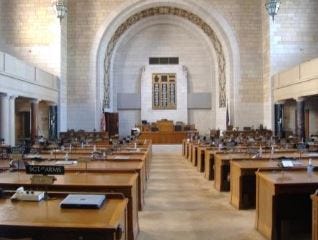 Posted By: Channel 8 Eyewitness News
8@klkntv.com
LINCOLN, Neb. (AP) _ The chairman of the Gage County Board of Supervisors in southeast Nebraska is running for the Legislature.
Myron Dorn of Adams announced Wednesday he will seek to replace state Sen. Roy Baker of Lincoln, who is retiring at the end of the 2018 session. Baker represents Legislative District 30, which encompasses Gage County and part of Lancaster County, including a piece of Lincoln.
Dorn ran for the Gage County board in 2010 and was re-elected in 2014. He says if elected to the Legislature, he would work to ease pressure on property taxes. He also touted his county's work on road projects.
Dorn is a registered Republican. Don Schuller, a farmer who lives near Wymore and a registered Democrat, announced in August that will also run for the seat.