Gage County loses appeal of Beatrice Six verdict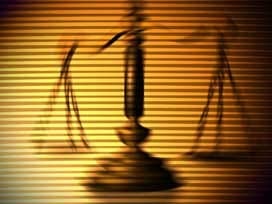 Posted By: Channel 8 Eyewitness News
8@klkntv.com
LINCOLN, Neb. (AP)
Gage County has lost its appeal of a jury verdict awarding more than $28 million to six people who were wrongfully convicted in the 1985 slaying of a southeast Nebraska woman.
The appeal filed last month in U.S. District Court in Lincoln said there wasn't enough evidence to find against the county and said the award was excessive.
Judge Richard Kopf said Tuesday that there was plenty of evidence to find against the defendants and said it was "laughable to suggest that the jury verdict was excessive."
James Dean, Kathleen Gonzalez, Debra Shelden, Ada JoAnn Taylor, Thomas Winslow and Joseph White served a combined 77 years in prison before DNA testing cleared them in 2008. Joseph White died in 2011.