Game and Parks ban fireworks from state parks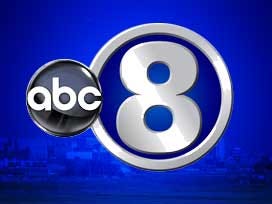 By: Ashley Harding
aharding@klkntv.com
Game and Parks says it's just too hot and too dry outside to take the risk of fireworks, but as you might guess, some campers were caught off guard.
Like hundreds of fun-loving campers, Randy Johannsen and his family spend the Fourth of July holiday at Branched Oak Lake. They planned to celebrate in style, but those plans will have to change now that shooting off fireworks in a state park is a no-go.
"I was surprised because I just got back with more fireworks, just getting ready for tomorrow night," said Johannsen.
Officials say fireworks are also banned in areas like Pawnee and Wagon Train. Game and Parks says the dry conditions and a high fire hazard are to blame. They've posted several signed around Branched Oak Lake letting people know they can't shoot fireworks. However, some campers told us we were the first to let them know.
"You're the first to tell me so I didn't know anything about it and I've been out here all week," said Toby Ackerman.
Nebraska Game and Parks says anyone who doesn't comply might be ordered to pay a fine. Randy Johannsen says he's not putting his good fireworks to waste. They plan on packing up and heading back to the house.
Game and Parks says this is still a good reminder for everyone to be careful. They say you should douse all campfires before you leave.