Garage fire kills family pet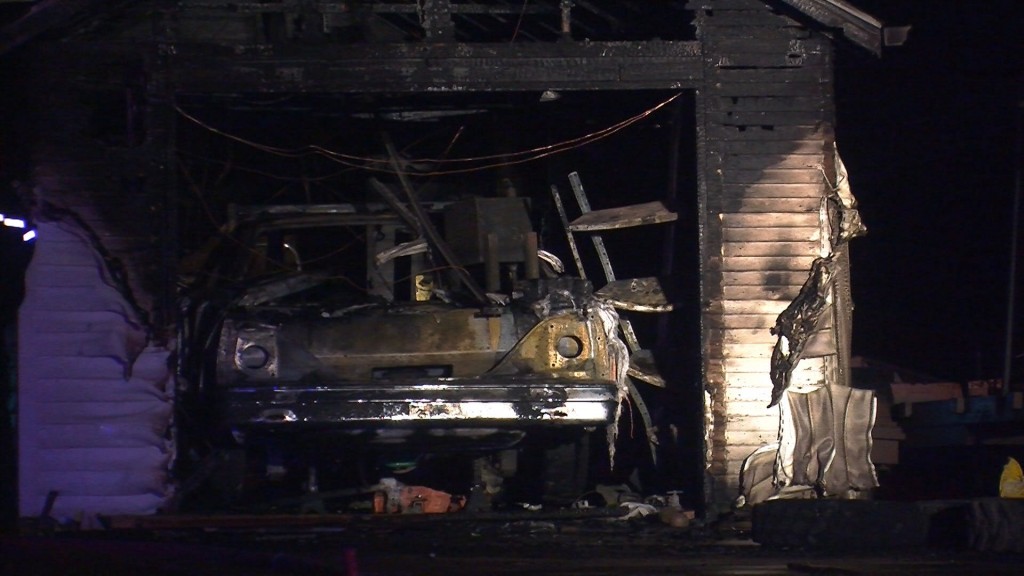 Posted By: Dan Messineo
dmessineo@klntv.com
A late-night fire burns through a garage and kills the family pet that was trapped inside. The fire happened near N. 62nd and Leighton around 9:30 p.m. on Sunday.
The blaze left the garage standing but blackened almost every part of it. The car inside was charred, for the most part, destroyed. Fire officials said the homeowners were not around when the fire started. A neighbor across the street saw the flames and called 911. Fire officials said they quickly got the fire out, but it was too late to save the family dog inside the garage. Animal Control was on the scene to handle the remains of the deceased dog.
Officials said the garage is a total loss. However, there is no estimate on the cost of all damages. No on was injured from the fire. The cause is still under investigation.