UPDATE: Several small explosions during garage fire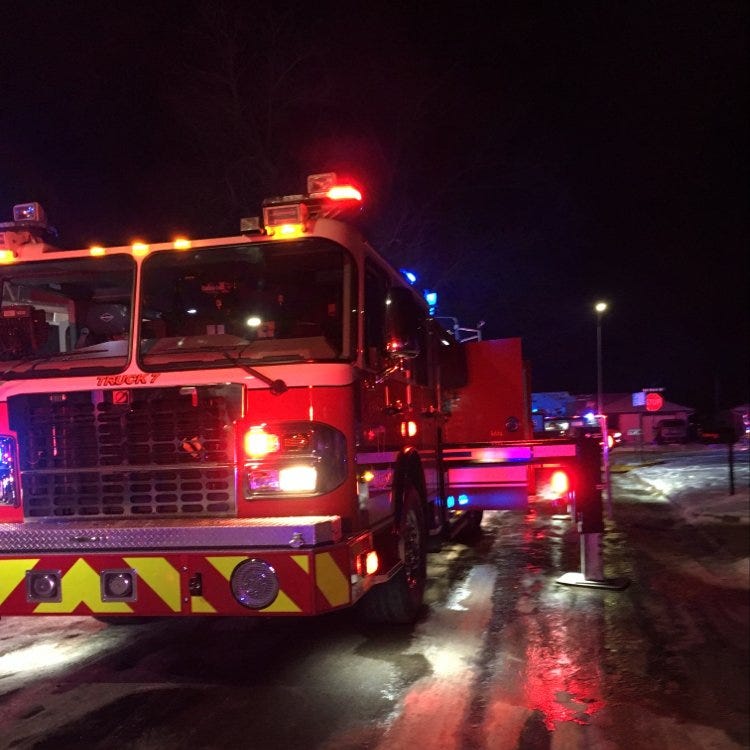 UPDATE:
The fire was caused by an electrical outlet in the garage. The garage was a total loss and the overall damage was estimated to be around $30,000 in cost.
Around 8:45 p.m. Friday, Lincoln Fire and Rescue responded to a fire near 35th and Van Dorn streets.
A detached garage belonging to one of the homes was engulfed in flames. LFR said they heard several small explosions and the fire spread to one of the house's window wells, but they were able to put it out quickly.
Captain Dean Delany said it took around 20 minutes to extinguish the flames. He said no one was injured, but the garage is a total loss.
Firefighters are still investigating the cause, but they said it may have been from an electrical outlet.
The Red Cross is helping the family, who cannot stay in the home tonight.
_______________________________________________________
Around 8:45 p.m. Friday evening, Lincoln Fire and Rescue was called to a garage fire near 35th and Van Dorn.
Over the scanner, we heard that there were possible explosions coming from the fire. Firefighters were also concerned about propane tanks near the garage area.
We heard reports of the fire spreading to the outside of the house.
LFR says the fire on 35th and Van Dorn is under control, but there is significant damage to the garage. LFR will be in scene for a while.
We have a reporter at the scene and we'll bring you details as they become available.