Garage fire near 65th and Havelock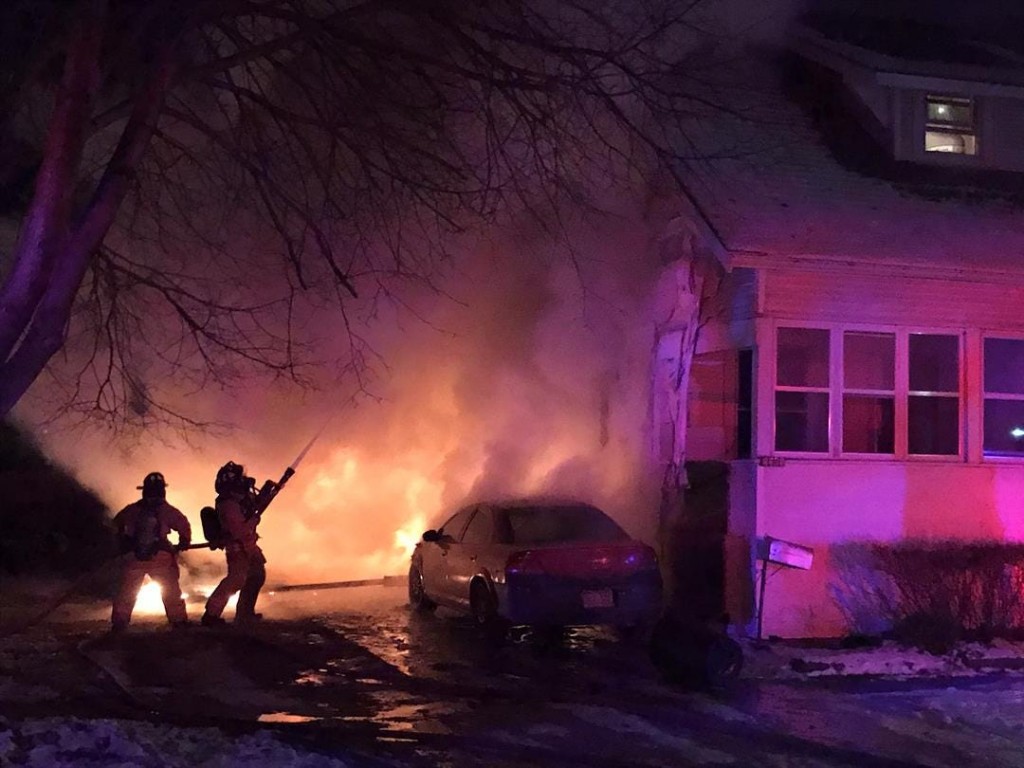 Update: the fire was caused by a gas leak. The garage was a total loss. Expected damage totaled around $75,000 dollars in cost.
Lincoln Fire and Rescue were called to a garage fire Friday evening.
It happened near 65th and Havelock around 8:45 p.m..
"The house had some burning to the outside or burned to the outside but the inside is okay. Little bit of smoke inside but we believe that the occupants will be able reoccupy tonight," says Assistant Chief Pat Borer, Lincoln Fire and Rescue.
Fire officials say they're still working to determine the exact cause, but they say a resident was working in his garage with a kerosene heater.
LFR says to make sure such devices are approved to use by underwriters laboratories.
""Those devices that use kerosene, gasoline, propane…they generate carbon monoxide. That's dangerous as we all know. And so make sure that they're in a ventilated area. And just make that you keep combustibles at a safe distance. They get hot and things that can burn will burn if they get too close to the heat source," says Borer.
Officials say no one was injured and the residents were able to stay in the home tonight.
We also want to thank Any Ringsmuth for taking the pictures that are attached to this story.