Gay community celebrating judge's lift on same sex marriage ban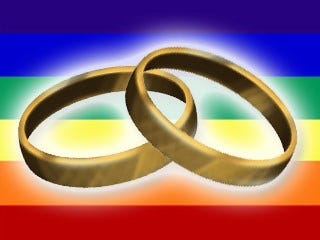 Posted by: Laura Wilson
lwilson@klkntv.com
It was a monumental day for gay couples in Nebraska, after a federal judge lifted the state's ban on gay marriage.
"It's a very good day for us," said Lincoln resident Greg Tubach. "It's one more hurdle that we're over. That's incredibly exciting."
But the state's appeal Monday morning has created another potential hurdle for longtime partners Bil Roby and Greg Tubach, who were part of the lawsuit filed against the state back in November.
"I'm not surprised that Judge Bataillon ruled the way he did and I'm not surprised that the state appealed his process," Tubach said.
"It's not a frustrating thing, it's just part of the process," he added.
The state's appeal has gained backing from local groups, like Nebraska Family Alliance.
"We believe that marriage is between a man and a woman and we will continue to hold that belief, said Nebraska Family Alliance Policy Director Joe Neuhaus.
"Nebraskans, in 2000, voted for the definition of marriage in Nebraska as between a man and a woman and we certainly support the voters' rights to do that," Neuhaus said.
"Those who want to challenge that belief that it should be defined differently, according to our constitution the most appropriate method to do that is through the voting process," said Attorney General Doug Peterson, during a press conference Monday.
But the gay community continues to argue that equality should come before the law.
"I just promote and hope the churches and those individuals understand this is not a fight against them. It's a fight for us," said Roby.
As it stands now, the ban on gay marriage has been lifted and is set to go into effect March 9th.
It's a day Roby and Tubach have been waiting for, for nearly 30 years.
"This is our home. I'm not going to go somewhere else. I'm going to stay here and work through the process so that we can do this here," said Roby.
"I am most interested in being able to move this ring from my right hand ring finger to my left hand ring finger," said an emotional Tubach.
Nothing has been set in stone, now that the state is appealing Monday's decision.
But if the ruling still holds, you can expect to see a lot of gay and lesbian couples at the courthouse next week, including Bil and Greg.