George McGovern dead at age 90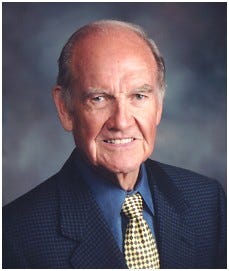 By: KLKN Newsroom
8@klkntv.com
(SIOUX FALLS, S.D.) (AP) A family spokesman says former U.S. Sen. George McGovern, the Democrat who lost to President Richard Nixon in 1972 in a historic landslide, has died at the age of 90.
The spokesman, Steve Hildebrand, told The Associated Press by telephone that McGovern died at 5:15 a.m. Sunday at a hospice in Sioux Falls, surrounded by family and friends. McGovern was a bomber pilot in World War II who became an early critic of the Vietnam War and a leader of the Democrats' liberal wing.
He was elected to his first of three Senate terms in 1962. McGovern ran for president three times, also making a try for the nomination in 1968 and 1984. Despite the 1972 Watergate break-in, Nixon won a second term in one of the biggest landslides in modern history.