Gilligan's Island The Musical coming to the TADA Theatre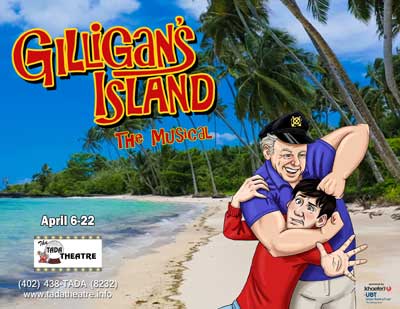 Sit right back and you'll hear a tale of an entertaining musical adventure! This campy, fun musical based on the TV phenomenon features everything you loved about the classic tale of Skipper, his dim-witted first mate and their guests who set sail for a three-hour tour. This is one episode you won't see on TV!
Gilligan's Island The Musical
The TADA Theatre
April 6-22
(402) 438-TADA (8232)
www.tadatheatre.info
See below for complete contest rules to see how you can enter for a chance to win two vouchers to exchange for tickets to see a performance. Use the online entry form below to enter. The deadline is noon on Friday, March 16.