Girl Saves Neighbors By Pulling Fire Alarm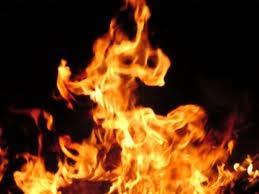 By: Ashley Harding
AHarding@klkntv.com
A 16–year old girl is a hero after she helps to get everyone out of her apartment complex after a fire sparks!
It happened around 6:00am Saturday morning. Chelsea Lind smelled smoke coming from her balcony.
She told her mother, then pulled the fire alarm. Everyone got out, but one person had to be relocated.
Fire officials say that wouldn't have been the case had she not acted when she did.
Janine: "it's a lot of lives. Kids—"
Chelsea: "and I saved it."
Janine: "yeah, she's my hero."
Firefighters say an improperly discarded cigarette was the cause of the fire. Damage is around 40–thousand dollars.