Girl Scouts prepare for Art Adventure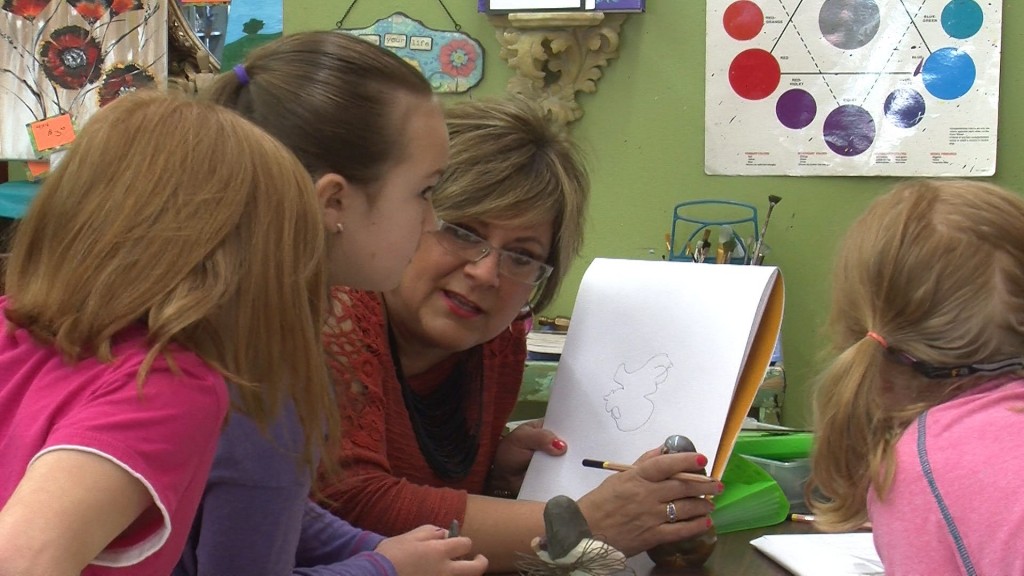 By: KLKN Newsroom
8@klkntv.com
Several Girl Scouts in Lincoln are brushing up their skills for an Art Adventure.
"My favorite part is just expressing what my talent is, and my talent is drawing and I really, really like it," 7-year-old Isabelle Elgerd said.
Urban Legends mentors Girl Scout programs in the area. Throughout the month girls from different troops will learn several theories on design, drawing and perspective.
It's not your typical arts and crafts class, scouts will do everything from drawing to sculpting and even woodworking. At the end of the month, Urban Legends will auction off a piece of their art.
"Everybody remembers somebody who mentored them or helped them take the next step in life and these are lifelong experiences that really make a difference in helping their self-esteem," Urban Legends mentor Anna Alcalde said.
The Art Adventure auction will be April 27 from 1 p.m. to 4 p.m. at the Lied Center for Performing Arts. Proceeds will go to fund more Girl Scouts programs.
"I learned a lot of new things in here and how to do more things like shading, it looks like a real picture," Elgerd said.