Give to Lincoln Day helps support local charities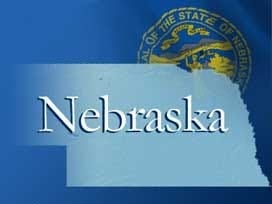 By: Rachael Witter
rwitter@klkntv.com
The first "Give to Lincoln Day" is well on it's way.187 non-profit organizations have raised thousands for their causes.
It's the first ever of its kind. The Lincoln Community Foundation will match donations up to a total of $200,000. Hearts United for Animals, and Pius High School are just two organizations that have been at the top of the leader board all day.
Thousands of dollars are pouring in to help out Lincoln non-profits. Hearts United for Animals takes in abused and abandoned animals until they can find them a home.
A lot of the animals require special medical care initially. Generous gifts from donors help with these costs. "There are so many emergencies that come up that are medical related. Dogs come in with really significant medical needs and the vet needs tend to be pretty astronomical. This will probably help a lot of those situations. We've had quite a few of those lately," said Ann MacDougall with Hearts United for Animals.
Pius is raising money to renovate its current chemistry labs. They're the original ones from when the school was built. Updated safety equipment, cabinets and classroom furniture are just a few parts of the three phase renovation that will take place this summer.
"This is an opportunity with more kids coming in, we're going to be able to accommodate them more easily and provide them a nicer environment for learning the chemistry and so this is really positive for our school," said Tom Korta, Principal at Pius X.
Both of these organizations have had hundreds of donors. Without the support of the Lincoln community, they wouldn't have seen this kind of help.
"We're so grateful and our schools have been bless with just so many supporters over the years and this is one tangible way of support," said Korta.