Give to Lincoln Day raises over $2 million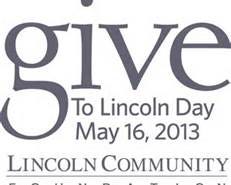 Posted By: Dan Messineo
dmessineo@klkntv.com
In just 24 hours, the second annual Give to Lincoln Day raised over $2 million for local non-profits.
The Lincoln Community Foundation, the organization that hosted the day, had a goal to raise $1.5 million for local non-profits; that goal was shattered. When the countdown clock stopped at 11:59 p.m. Thursday, donors had given $2,125,237 to local non-profits during the 24 hour fundraiser.
Pam Hunzeker from the Lincoln Community Foundation said the one day cash fundraiser not only benefits the non-profits, but also, the city. "Lincoln enjoys a great quality of life and it's due to the strength of our non-profits and the community support that we give to them," Pam said.
Over 6,000 donors stepped up and gave to more than 200 local non-profits. Hearts United for Animals took the top spot for donations receiving over $70,000. Pius X Foundation came in second with around $45,000. Many other non-profits brought in thousands.