Globetrotters help local kids fight bullying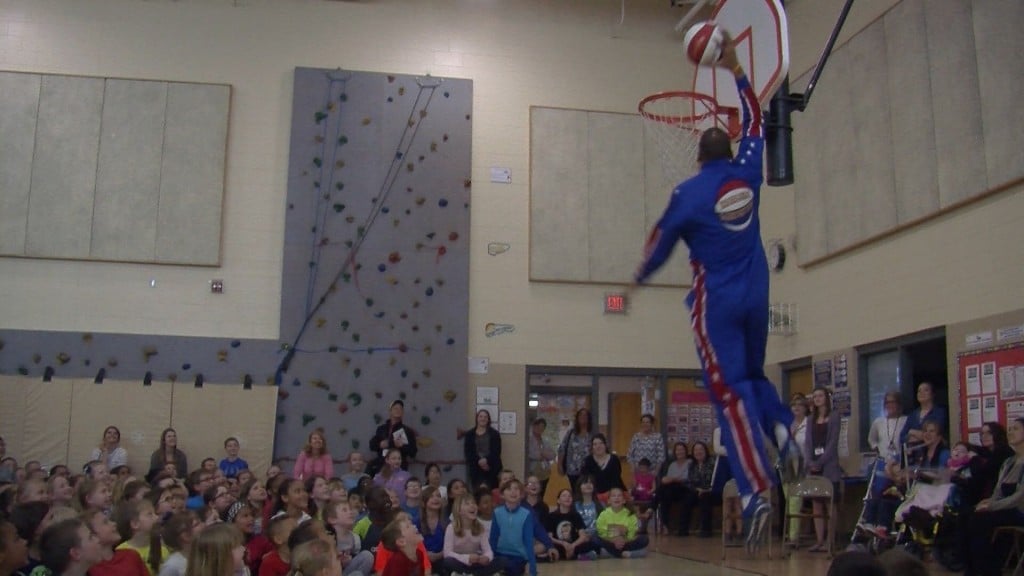 Posted by: Abigail Wood
awood@klkntv.com
Harlem Globetrotter Zeus McClurkin was a slam dunk at Rousseau Elementary Monday Afternoon.
The basketball player held the attention of 500 students, kindergarten to 5th grade, while he taught them about the dangers of bullying.
"I think the coolest part about it is kids look up to professional athletes, no matter what," McClurkin said. "So we get to use our power and our magnetism to show them about our personal stories because we used to be their size."
The famous Harlem Globetrotters started this after the National Campaign to Stop Violence announced bullying is the number one problem kids in the US face.
"It's hard to be brave because sometimes you think the bully could come after you," said 5th-grader William Swanson.
Monday, Zeus taught the kids the ABC's of Bullying Prevention: Action, Bravery, and Compassion.
"Bullying is so bad because sometimes people can get hurt," said 3rd-grader Anna Jak.
"I would stand up for them and say to the bully 'stop,' and tell a teacher," said 2nd-grader Kenna Phillips.
The kids got to join in the discussion, and afterwards Zeus showed them some basketball tricks. The Globetrotters' bully-awareness outreach is targeted at kids ages 6 to 12.
"I don't think it's ever to early for people to be kind to each and treat each other with respect," said Wendy Barry, the Rousseau event coordinator.
The Harlem Globetrotters will be performing at the Pinnacle Bank Arena this Saturday. Here is a link to their site, if you want tickets.