Go Red for Women Day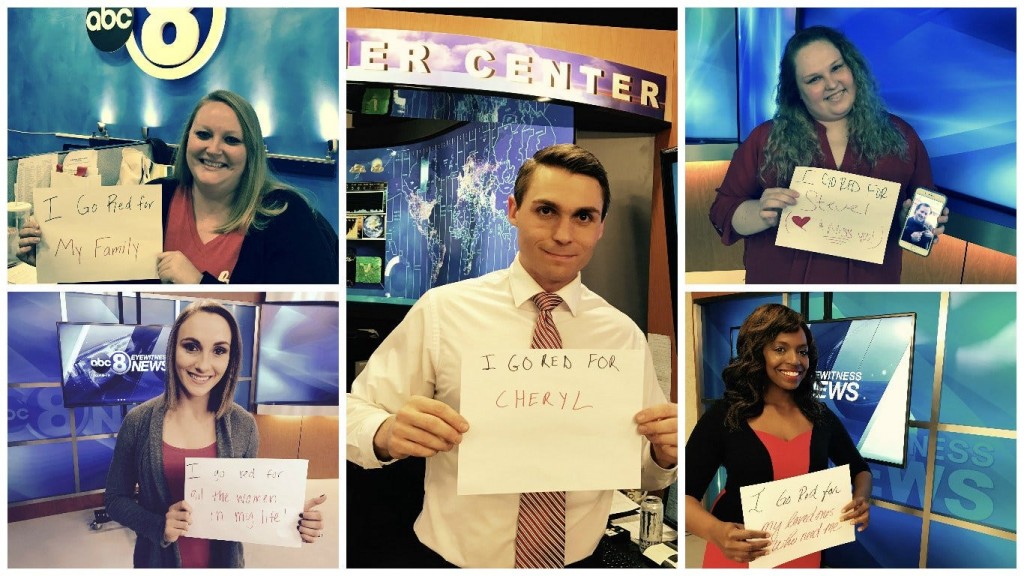 Posted By: Sarah Fili
sfili@klkntv.com
It's the number one killer in men and women: heart disease- according to the American Heart Association. The AHA says one in three women will die of heart disease every year. So, Go Red for Women is hoping to bring awareness to the important issue. We here at Channel 8 donned the color in support. Here's who we Go Red for.
Assignment Editor Rose goes red for her family.
Senior Producer Kelly goes red for her step-dad, who she lost to heart disease.
Chief Meteorologist Luke Dorris goes red for his mom.
Sarah goes red for all the women in her life. Rod Fowler does too.
Marlenia goes red for her loved ones who need her.
Jason goes red for the men in his family- they have a history of heart disease.
Lorri goes red for everyone.
The symptoms of heart disease differ in men and women. Make sure you know the signs so you're around for YOUR loved ones.
Click here to learn more: https://www.goredforwomen.org/real-women/