Excellence In Education: GoNoodle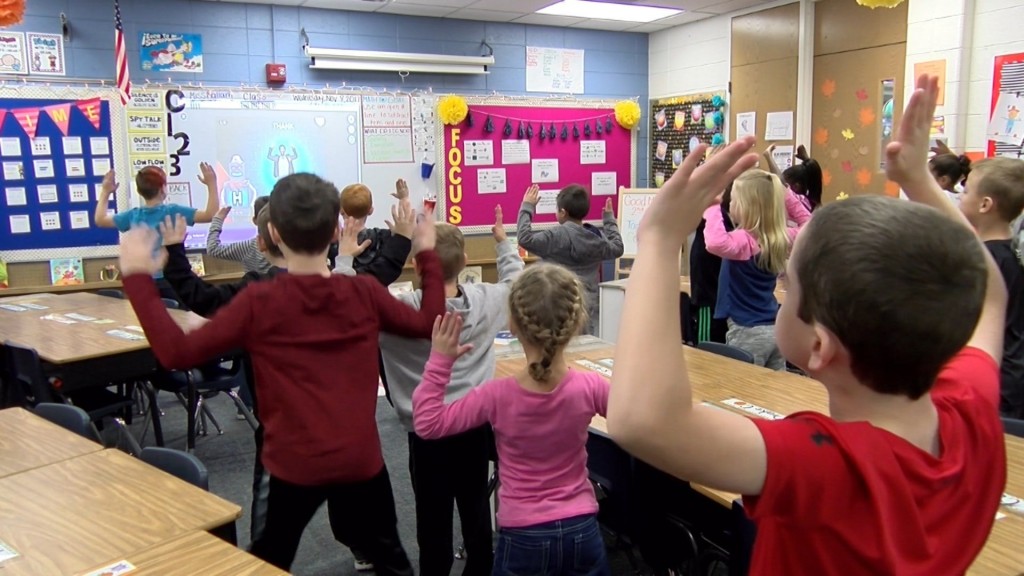 Today 25,000 elementary school students in Lancaster county were introduced to GoNoodle, an innovative technology company that promotes interactive physical activity through a series of online videos.
"We're trying to help teach good habits from a young age. We want kids to enjoy being physically active, said Nicholas Abruzzo, a GoNoodle representative.
GoNoodle has been sponsored by the Children's Hospital and medical center as well as Kohl's cares. These sponsors have brought GoNoodle to all 76 local elementary schools at no cost for the next three years.
I think it's just awesome that Children's (Hospital and Medical Center) was able to come out and GoNoodle came to do this special live event in our classroom. The kids have been really pumped up," said Jill Mallan, a Norris 2nd grade teacher.
Millan says the kids have been asking her for weeks wondering when GoNoodle was finally going to arrive.
2nd grader Cece Gardner is enjoying it as well.
"We did syllables and it was really fun because you go to clap and all that," she said.
Another important aspect of GoNoodle is its ability to fight childhood obesity, which is a growing epidemic in Nebraska as well as nationwide. Many educators are hopeful for the future.
Karla Lester, a medical director for the Childrens Center for the Childhood Community, agreed.
"We know that the childhood obesity epidemic affects one in three children in Nebraska. And we know that kids need physical movement throughout the school day," said Lester.
The hope is that GoNoodle will help improve behavior as well as attention and better academic performance due to the interactive learning.
"This is from me personally, when I was a child I could not sit down in a class or in school for eight hours a day," said Abruzzo.