Good Life. Great Opportunity. brand launched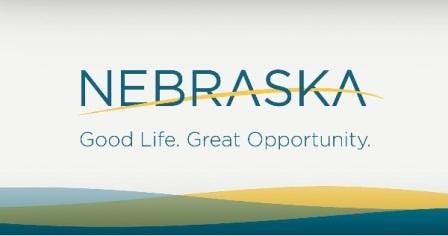 Posted by: Marlenia Thornton
mthornton@klkntv.com
Nebraska is looking to change its image with a new trademark
Tuesday, the department of economic development unveiled the tag line "Good life. Great opportunity."
Its director said the good life is something Nebraskans have identified with for decades, while the second part represents our state's potential.
"We really wanted to refresh what we had from a state prospective, put a new face in what we're putting in front of businesses, people we're trying to recruit to the state," Nebraska Economic Development Director Courtney Dentlinger said.
The department hopes the brand will present a unified message and be used by all state agencies.
It was created by Nebraska–based marketing company Firespring.
The designers used input from Nebraskans to come up with it.
It includes the state's colors.
The curved line symbolizes the rolling hills and Great Plains.
They wanted the image to embody our rich history.
"A brand has to represent the state and the people of it. So, have something that is very Nebraska like and felt traditional and honest is what we strive for," Firespring Creative President Dave Snitily said.
It was revealed at the first annual governor's summit on economic development.
Some local professionals agree this is what the state needs to move it forward.
"I think that Nebraska has always been this hidden gem and hidden secret and we need to make sure it's not a secret anymore," Novozymes General Manager Kyle Nixon said.
It's important to note this brand is not to be confused with tourism commission's "Nebraska Nice" slogan.
For more on the story behind the brand, visit our website: http://goodlifegreatopportunity.com
________________________________________________________________________________________________________________________________
By: Channel 8 Eyewitness Newsroom
8@klkntv.com
Press Release from Governor Ricketts Office:
Today, Governor Pete Ricketts and the Nebraska Department of Economic Development (DED) unveiled the new State of Nebraska brand at a launch event kicking off the first annual Governor's Summit on Economic Development. The tag line, "Good Life. Great Opportunity." is the foundation of the brand, which includes a new logo and website. Governor Ricketts said the brand reflects Nebraska's historic strengths and projects a vision for the future.
"'Good Life. Great Opportunity.' is a phrase Nebraskans can embrace. From Sandhills ranches to Omaha high rises, this brand is inspired by the men and women who grew Nebraska for our first 150 years," Governor Ricketts said. "Growing Nebraska is the mission of my administration, and opportunity is the first step towards achievement. You can see opportunity everywhere in our state from the farms and ranches that are the backbone of our number one industry to the innovative startups in Silicon Prairie and Fortune 500 company headquarters."
Nebraska-based marketing and communications agency Firespring developed the brand during a process that included gathering input from diverse groups of Nebraskans across the state through meetings and online surveys. The project began as a rebranding effort for DED and expanded to encompass all state agencies. The tag line and logo can be customized to fit the mission of each agency and phased in over time.
"The "Good Life. Great Opportunity." message resonates with the people that the Department of Economic Development is targeting. It builds an image for the state that encourages growth," DED Director Courtney Dentlinger said. "Talented individuals looking for opportunities to build their careers and contribute to their communities, entrepreneurs planning new startups, and established companies seeking a place to grow."
Background on the branding process, including a video expressing the brand story, is available at GoodLifeGreatOpportunity.com.