Good Time To Buy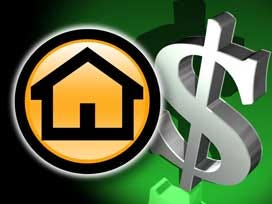 The economy might still be struggling, but there is one group of people who are definitely buying.
First-time home buyers are taking advantage of low interest rates and a big tax credit from the government.
This past february President Barack Obama signed an incentive in the form of an $8,000 tax credit for first time home buyers.
At this Lincoln Wood Brother's Office, they've seen almost 100 people jump on this offer.
Chris Goforth and his girlfriend Stephanie recently purchased their home and said the credit was a main reason to go ahead with the purchase.
"At the time when we were looking it was the original stimulus package of $7500 but every little bit helps and that was defiantly something we were going to plan on using," said Goforth.
There are some rules to follow if you want to receive the $8000 credit. First, you must be a new home buyer or haven't owned a home in past three years. Once you purchase the home, you must live there for three years and you can't make more than $75,000 individually or $150,000 collectively.
"I think people need to know right now is a great time to be buying a home, especially for these first time home buyers, this is a great time to be getting into a home," said Andrea Schneider, a Woods Brothers realtor. "There hasn't been a better time probably in the 40 years as far as opportunities go for first time home buyers."
Goforth agrees. He said when they looked at how much it would cost to buy versus rent, the answer was obvious.
"When we talked about buying a house we could have put $600 into an apartment or $650 into a mortgage and work towards something we could actually own," he said. "It's great, it's comparable to renting, it's even better.
Of course, buying a home is not for everyone. If you think you might move in the near future, or don't want to mess with the responsibilities of owning a home, sometimes renting is a better option.
For more information on the $8,000 tax credit, contact your local realtor.