Goodrich and Kistler named 2011-12 Athletes of the Year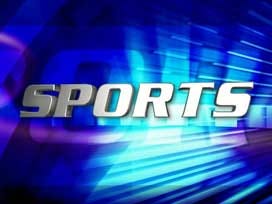 Posted by: Sports
Seniors Zak Goodrich (Lutz, Fla.) and Amber Kistler (Minatare, Neb.) have been named the 2011-12 Athletes of the year by the Concordia University, Nebraska, athletic department.
"These individuals represent what is best about Concordia athletics," athletic director Devin Smith said. "Both Zak and Amber exemplify positive character traits in terms of leadership, citizenship, commitment and work ethic that fully exhibit the ideals of our university. These two student-athletes are the epitome of competitors who have influenced their coaches, teammates, peers and opponents in a positive manner."
Goodrich had a standout senior season, leading Concordia in most offensive categories including batting average (.390), hits (69), runs scored (43), doubles (11), stolen bases (17) and slugging percentage (.463). Goodrich plans to continue his baseball career at the professional level for the Chicago Jets, signing with the independent rookie level team in mid-April.
"Zak is the best player I have ever coached," head baseball coach Jeremy Geidel said. "And his stats and accomplishments put him in an elite group of athletes that have come through Concordia. He came to the ballpark ready to play every day, and represented Concordia University with class. Zak leaves his mark in Concordia baseball history, and elevates the standard of expectations for those who follow in his footsteps."
Following the season, Goodrich was one of two Bulldogs named to the annual GPAC/Hauff Mid-America Sports Baseball Gold Glove Team for center and left field, respectively. He finished the season with just one error in 118 chances (.992 fielding percentage).
In his four-year career, Goodrich etched his name throughout the Bulldogs' career record books. Goodrich closed his career as the overall leader in games played (190), at-bats (642), runs scored (152), hits (234), triples (15) and batting average (.364). He also ranks second in doubles (41), stolen bases (61) and fielding percentage (.987).
Kistler also capped her career with an outstanding senior campaign, leading the Bulldogs to a 34-3 record, GPAC regular-season championship, GPAC Tournament Championship, CIT Championship and an NAIA Fab Four appearance. Individually, she finished the season second on the team in points scored (483), points per game (13.8), assists (87) and shooting percentage (.460).
"If we didn't have Amber, there probably are about four games we would not have won. They were the biggest games of the year," head women's basketball coach Drew Olson said. "I don't know if we would have won the conference if we didn't have that performance out of her for that stretch. Combine that with the growth she has had as an individual and with her faith, it was awesome."
Following the season, Kistler was recognized as an NAIA All-American, Omaha World Herald All-Nebraska First Team member, an All-GPAC First Team member and as a Daktronics-NAIA Scholar-Athlete.