Gordon Collects 3 Hits in Royals Win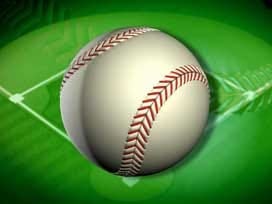 Posted by: Sports
Lorenzo Cain drove in three runs and Alex Gordon had three hits and scored two runs as the Kansas City Royals beat the Minnesota Twins 7-3 on Saturday night.
Cain delivered run-producing singles in the first and fifth innings and he had an RBI-double in the seventh. Cain's three RBIs matched a career high, accomplished twice in 2010 when he was with Milwaukee.
Gordon had his 34th multihit game and is hitting .352 since moving back to the Royals leadoff spot on May 27.
Luis Mendoza (4-6) made his sixth quality start in seven appearances to collect the victory, but only his second since May 13. He yielded three runs and seven hits in 6 1/3 innings.
Twins rookie left-hander Scott Diamond (8-4) lost for the first time since June 19, spanning five starts. Diamond allowed four runs and 10 hits in six innings.