Gordon Drives in a Run in Win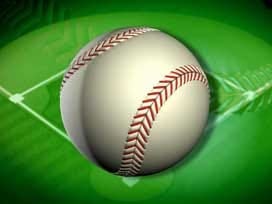 Posted by: Sports
Alcides Escobar hit a pair of homers off Jake Peavy, the second a go-ahead shot with two outs in the seventh inning, and the Kansas City Royals beat the Chicago White Sox 6-3 Saturday night.

The 25-year-old shortstop had just two homers all season and 11 in his career before he connected for a two-run shot off Chicago's All-Star right-hander in the third inning.

White Sox slugger Adam Dunn homered and Dayan Viciedo hit an RBI triple in the sixth to tie it at 3, but Escobar doubled up against Peavy (7-6) in the seventh inning. His solo shot to left gave him the first multihomer game of his career.

Jeff Francoeur and Lorenzo Cain added insurance runs in the eighth, and Greg Holland (3-2) won in relief.
Lincoln Southeast grad and former Husker Alex Gordon went 1-for-5 in the game driving in a run and scoring once.