Gordon Hits Game Winner in 12th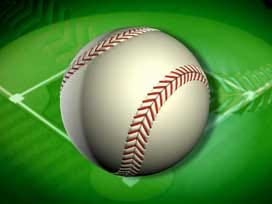 Posted by: Sports
Alex Gordon hit a two-run homer in the 12th inning and the Kansas City Royals beat the Chicago White Sox 4-2 on Sunday for their sixth consecutive victory.
With no outs and Jarrod Dyson on third, the White Sox brought their infield in, but it didn't matter one bit. Gordon drove a 2-2 pitch from Donnie Veal (1-1) over the wall in center for his first homer since July 7 and No. 10 on the year.
Aaron Crow (7-3) tossed a scoreless inning to get the win and Greg Holland finished for his 27th save in 29 chances. Holland has converted each of his past 20 opportunities.
The White Sox had a chance to win the game in the 10th, but Dyson threw out pinch runner Blake Tekotte at the plate to end the inning. Tekotte was trying to score from second on Alejandro De Aza's sharp single to center field.
Source: The Associated Press