Gov. Pete Ricketts touring Nebraska for National Ag Week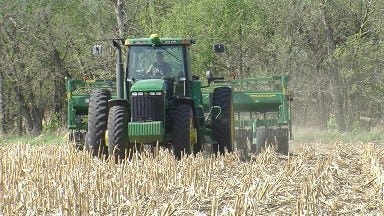 Posted By: KLKN Newsroom
LINCOLN, Neb. (AP) _ Nebraska Gov. Pete Ricketts is set to travel the state as part of a National Ag Week tour.
Ricketts will visit Omaha, Broken Bow North Platte and Seward on Monday for various events.
The tour includes stops at commodity-processing facility in Omaha; a lunch with farmers, ranchers and agribusiness representatives in Broken Bow; his monthly call-in show in North Platte; and an agriculture banquet in Seward.
Ricketts will travel with Department of Agriculture Director Greg Ibach, Senator Jerry Johnson, chairman of the Agriculture Committee, and Nebraska Farm Bureau President Steve Nelson.