Gov. Ricketts responds to questions about the controversy involving Sen. Kintner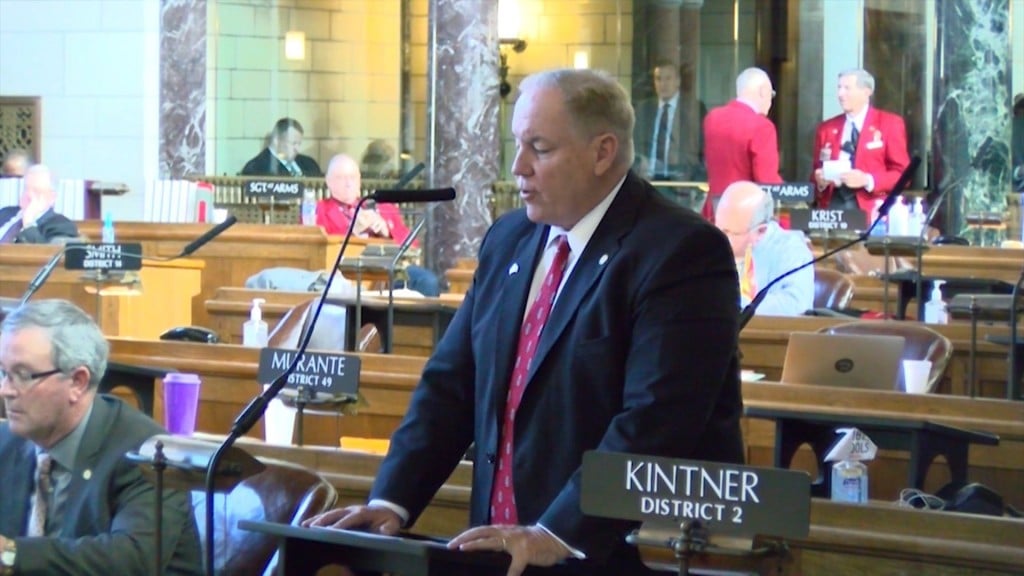 Posted By: Veronica Ortega
vortega@klkntv.com
Governor Pete Ricketts held a news conference to talk about the Department of Economic Development, but the thing on many people's minds was his administrations handling of the controversy involving Papillion State Senator Bill Kintner.
Ricketts reinforced a statement he made late last week in regards to allegations that Kintner used his state computer to send out a sexually explicit video of himself.
"If the allegations should prove to be true Senator Kintner should resign, it's that simple," Gov. Pete Ricketts said.
Ricketts says he was first made aware of the situation last July. He says Kintner had requested an investigation into a crime committed against him, but then the video claim surfaced and Ricketts told him he should resign.
Ricketts says Kintner didn't respond one way or another to his opinion, and obviously chose not to leave the legislature.
"It is not within my powers, either statutorily or constitutionally, to discipline members of the legislature," Ricketts said.
The Nebraska State Patrol along with the Attorney General's office conducted an investigation in October and turned over their findings to the Nebraska Accountability and Disclosure Commission who have been looking into matters since November.
Ricketts says he didn't comment on the situation sooner because it was not appropriate.
"We treated Senator Kintner the same way we would treat anyone else. We did the investigation and he's entitled to that legal process, that due process," Ricketts said.
If the story turns out to be true, the unicameral still can't force a resignation, but they could expel him with a two thirds vote of the legislature.
We reached out to Senator Kintner's office but they refused to comment on the investigation until the NADC meeting, where they will likely address the controversy publicly for the first time, this Friday.