Gov. Ricketts restates Senator Kintner should resign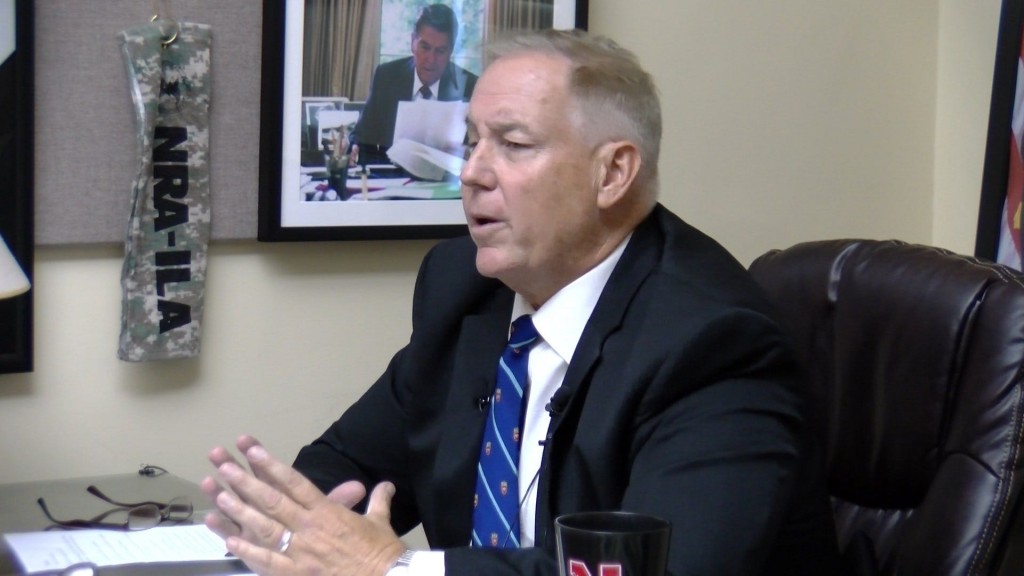 Posted By: Jason Taylor
jtaylor@klkntv.com
LINCOLN, Neb. Governor Ricketts still says it would be best if senator bill Kintner resigns.
"I think that Senator Kintner will not be able to be a good advocate for his constituents and they ought to do the right thing and resign." Said Nebraska Governor Pete Ricketts
State Senator Bill Kintner of Papillion was fined one–thousand dollars last week for having cybersex with a woman on his state computer. He admits to doing it, but refuses to step down. Ricketts has met with him a second time and has asked him to do exactly that. We spoke to the state senator last week.
"After a solid week of praying, I am where I believe I should be so I will not be resigning." Said Sen. Bill Kintner, 2nd District
Kintner also says he's spent the past year making things right with his wife, himself and god.
"One sin doesn't diminish my record and everything I've done. The other thing is we only have 49 Senators. It's tough to get 25 to get anything done." Kintner said
Although he's defending his position, it hasn't changed some people's minds. Some fellow senators believe it's best if he steps down. And we've confirmed, some residents in Cass County are circulating a petition this week at their county fair asking Kintner to resign.
Again, Kintner has not stepped down. Ricketts says it's now up to the legislature on making the next decision. Some senators are now considering impeachment or expelling from the legislature.