UPDATE: Governor approves pipeline reroute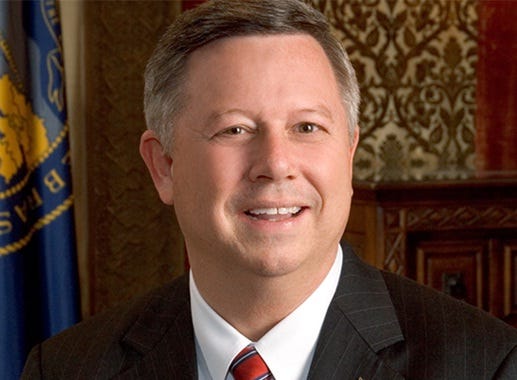 By: Megan Palera
mpalera@klkntv.com
Governor Dave Heineman approved the Keystone XL oil pipeline project Tuesday and is now urging the president to do the same.
The governor had 30 days to look over the report and feels this time around, the pipeline route meets all his requirements and is a good thing for the state and country.
"I spent a lot of time reviewing the report; almost every night since I received it. I would spend 4-5 hours on the weekends so I understood… At the end of the day based on energy independence, the economic impact and the environmental impact I approved the route," said Heineman.
TransCanada wants to build the pipeline from Canada to the Gulf of Mexico. Last year, the company was forced to reroute it away from the environmentally sensitive area of the Sandhills. The state's final evaluation report finds the new route does that, but that it still passes over the aquifer.
"You're always concerned about whether there might be a spill or whatever but they've made assurances in that report that'll be minimal, localized," Heineman said.
Construction of the pipeline would also result in more than $418 million in economic benefits – just one of the many findings the governor included in his letter to the president and secretary of state.
President Obama is now the only thing standing in TransCanada's way.
"We listened to Nebraskans. They waited for us to make the decision. Now that we've made the decision to approve the route, I think most of us would like to see him go forward," Heineman said.
The U.S. Department of State has received the governor's letter. The Department said Tuesday a review of the pipeline would not come any sooner than the end of March.
To read the letter to President Obama, click on this link: http://www.governor.nebraska.gov/news/2013/01/22_pipline.html