Governor discusses animal welfare laws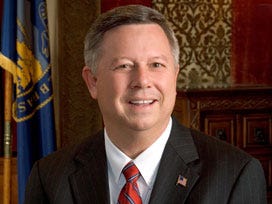 Posted by KLKN Newsroom
8@klkntv.com
LINCOLN, Neb. (AP) The governor's annual agriculture conference will focus on the effects of animal welfare laws that other states have passed. Nebraska Gov. Dave Heineman announced the lineup for the February conference on Monday.
Heineman says there has been a lot of discussion in Nebraska and other states about livestock production practices. So several sessions at the conference will look at how animal welfare laws in other states have affected the agriculture industry.
The agriculture conference will also look at how farmers and ranchers can cope with extended drought. Heineman says if the drought continues into next year there could be tension between water users in the state.
The conference will be held in Kearney on Feb. 12-13. Full details about the event are available online at http://www.agr.ne.gov .