Governor Heineman asks for Federal Disaster Declaration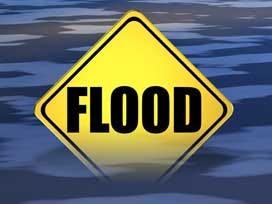 The Nebraska governor has asked President Barack Obama to issue a federal disaster declaration for flooding along the Missouri and Platte rivers. The request sent Friday by Dave Heineman includes 17 counties affected by the flooding since May 24.
It asks for federal funding and other assistance. The Missouri flows along the state's eastern border. The Platte forms from the North Platte and South Platte rivers at the city of North Platte, cutting through central Nebraska and to the southeast.
Both rivers are swollen because of spring rains and snowpack that have filled upstream reservoirs. They're expected to reach record levels this month and remain high into fall. Heineman says the prolonged flood fight will require federal support.