Governor Heineman encourages people to shop at farmer's market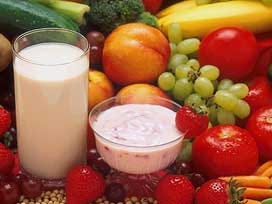 By: Kelly Sommariva
ksommariva@klkntv.com
The governor is encouraging Nebraskans to shop local this summer for fruits and vegetables.
Of course your mom has always told you to 'eat your veggies.' If you need another reason, there's plenty every weekend at the area's farmer's markets. I got a tour of one of those farms in Butler County on Thursday.
"I can walk down the row and eat whatever I'm growing," said Ryan Pekarek of Pekarek Produce Farm. Pekarek spent the last decade growing produce just north of Seward on the ten acre farm he grew up on.
"Just about everything really 100% is sold within 90 miles of the farm," he said. You'll find Pekarek produce at both Lincoln and Seward's farmer's markets. "I'll get up around 4:30 or 5 and start loading, then 40 minutes in to Lincoln," he said.
Like more and more Nebraska farmers, Pekarek has found staying local lets him set his own prices and keep his family involved. "Farmer's markets are about 2/3 of our sales. This year, we started a CSA or subscription program but in it's first year that will stay fairly small. If we didn't have markets, we'd have to scale back or push into local wholesale their grocery stores," Pekarek said.
They're part of a growing trend in the state. There are now more than 75 farmer's markets in Nebraska, and the number of farmers growing produce has sprouted to more than 600. In recent years, state programs for elderly and low income residents have helped even more Nebraskans shop local for fruits and vegetables.
"There's some trust and confidence in talking to the person who actually grew the product," he said. There are several Farmer's Markets here in Lincoln. Saturdays in the Haymarket, Sundays on Old Cheney Road and during the week in Havelock and Fallbrook.
For a copy of the Nebraska Department of Agriculture's Guide to Nebraska Fresh Produce, go to www.ourbesttoyou.nebraska.gov, or call 800-422-6692.