Governor Ricketts reaffirms support of National Guard and Reserves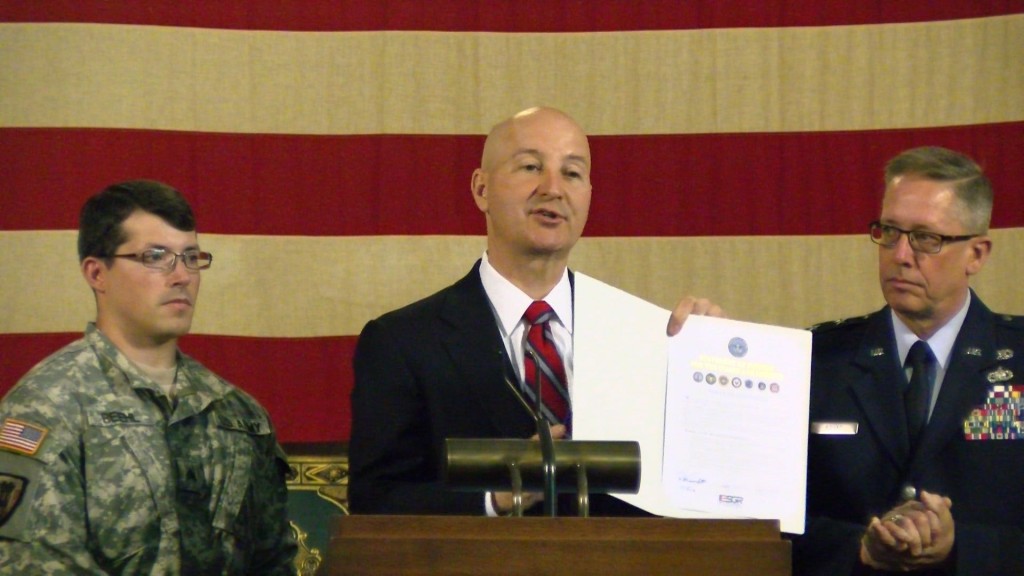 Posted By: Veronica Ortega
vortega@klkntv.com
Governor Pete Ricketts has reaffirmed the states commitment to members of the National Guard and state employees serving in reserve units.
"We will continue to recognize and support our countries service members and their families in peace, in crisis, and in war," Gov. Pete Ricketts said.
Ricketts signed a statement showing support for our military service men and women. He says other organizations have done the same throughout the state.
They noted that maintaining effective reserves is like a three legged stool, family, employer, and unit working together to make it strong.
"If one of the elements of support are missing or short the stool cannot stand and the employee cannot serve," Paul Cohen, Nebraska ESGR Chair, said.
Ricketts also declared July 5, 2016 to be Sgt. Calvin Koziol day in honor of the man who recently took first place in the Army National Guard's Best Warrior competition in the soldier category.
The challenge combines physical fitness, battle drills. He's been named the national guard soldier of the year.
"The warrior ethos states that a solider always place the mission first, never accepts defeat, and will never quit. Sgt. Koziol epitomizes that creed," Command Sgt. Maj. Marty Baker said.
Koziol is the first Nebraskan to earn this prestigious title.