Governor Signs Safe-Haven Bill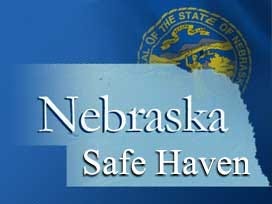 Nebraska lawmakers have given final approval to adding a 30-day age limit on children who can be dropped off under the state's safe-haven law. The law had been used to abandon 35 children at state hospitals since July _ many of them preteens or teenagers as old as 17.
Gov. Dave Heineman signed the bill Friday afternoon. Under the new law, the age limit will go into effect at 12:01 a.m. Saturday and Nebraska will join 13 other states with a 30-day age cap.
The previous law was meant to prevent newborns from being dumped in trash bins or worse. But it is the only one in the country that lacks an age limit. Five of the children have been from other states, including from as far away as Florida and Michigan.