Governor to issue a State Disaster Declaration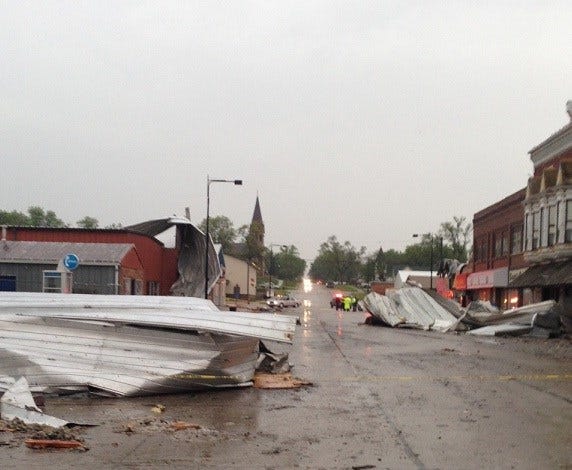 Posted By: KLKN Newsroom
8@klkntv.com
(Lincoln, Neb) Today, Gov. Dave Heineman surveyed severe storm and tornado damage in Beaver Crossing, Cordova, Sutton and surrounding communities. Based upon preliminary assessments, Gov. Heineman is expected to issue a State Disaster Declaration later today.
Gov. Heineman is joined by Nebraska Emergency Management Agency (NEMA) Assistant Director Al Berndt. They are speaking with citizens, local emergency workers, and volunteers while touring damage including homes, businesses, and community buildings. They have seen downed power lines extensive damage including loss of homes, walls, roofs, machine sheds, and irrigation equipment.
"There is extensive damage in Beaver Crossing and Cordova," said Gov. Heineman while on the way to Sutton. "Nebraska emergency management officials are actively coordinating needs assessments with local emergency workers. Even when disaster strikes, I see friends and neighbors caring for and helping each other. This is Nebraska at its best."
While touring Beaver Crossing, Gov. Heineman spoke with Terry and JoAnn Paulsen who sustained major damage to their home and property. "You always see this kind of damage in the news, but you really can't prepare for it happening to your family," said Terry.
NEMA has dispatched teams into Seward and Clay Counties to access and assist the local responders with disaster response and recovery needs.