Governor trades his dress shoes for walking shoes in annual Wellness Walk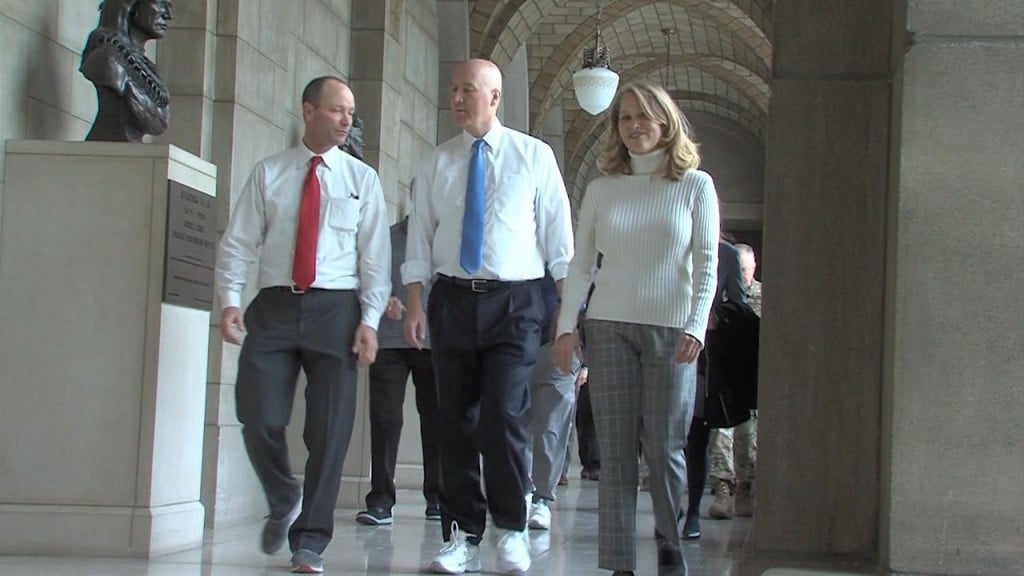 Governor Pete Ricketts held a Wellness Walk at the state capitol building Tuesday morning to promote healthy living.
He led a twenty minute walk around the capitol rotunda in an effort to encourage Nebraskans to exercise regularly and eat healthy. It's part of the Live Well Challenge. The program invites users to move at least 150 miles in the year of 2020. It converts your favorite activities into miles for you to track.
Health and fitness officials were also on hand for the event. They say while the capitol building may be home to a lot different political opinions, healthy lifestyles are something everyone should get behind.
"We may not agree on everything with each other all the time, but what we agree upon is that you do need that ten thousand steps, 30 minutes of rigorous physical activity a day, whatever it is that helps you meet the minimum standards to avoid heart disease," said Dave Mlnarik with the Nebraska Sports Council.
Leaders from Nebraska's Department of Health and Human services also shared Nebraska's current health rankings and the benefits of diet and exercise.
The Governor says he enjoys cycling while his wife, also a participant, enjoys walks.
Almost seven thousand Nebraskans have enrolled in the Live Well Challenge, a free tracking website for your wellness journey.