Governor vetoes blood lead test for kids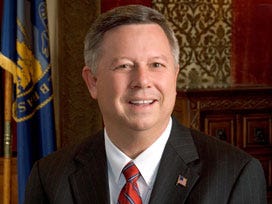 Nebraska Gov. Dave Heineman has voted bills that would require students to undergo blood-lead testing, and use provider taxes to increase federal Medicaid funding for nursing homes.
Heineman released a letter Tuesday saying he had concerns with both proposals. Heineman said the blood-lead testing bill by Omaha Sen. Brenda Council would likely require testing for children who are not at risk of elevated blood levels.
He said the tie to kindergarten entrance requirements is overly broad. He also raised concerns about the costs for parents or guardians. Heineman said the provider tax proposal by Lincoln Sen. Kathy Campbell would artificially inflate provider rates and would eventually cost the state nearly $19 million annually.