Governor vetoes $65 million in state budget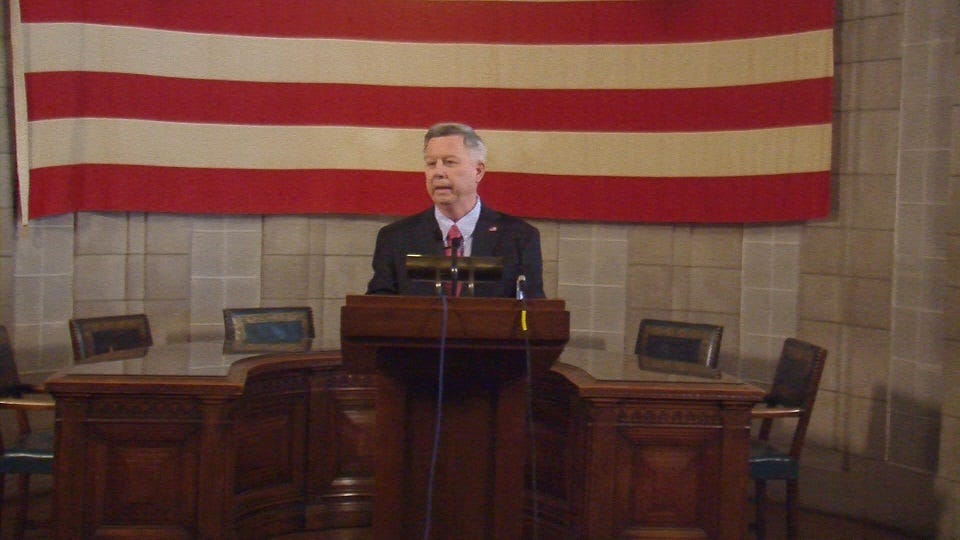 By: Lauren Fabrizi
lfabrizi@klkntv.com
Gov. Dave Heineman is reevaluating the nearly $8 billion budget presented to him by state lawmakers.
The governor has vetoed $65 million to trim the budget as the mid–biennium approaches in July. He's also requesting an additional $25 million in property tax relief.
He said that's a top priority right now, whereas the items he has vetoed can wait until the next two-year budget cycle.
Some of the items the governor has vetoed include funding for the Capitol's courtyard fountains, as well as renovation for its heating and air conditioning. He also vetoed $7.4 million in general funds provided to the Nebraska Supreme Court, as he said it's anticipated to underspend.
"For the past year, Nebraskans were very clear in telling the legislature's tax modernization committee their biggest concern is high property taxes," Heineman said. "Providing property tax relief is more important than funding fountains in the capitol courtyard that are rarely used."
Gov. Heineman has approved funding for state parks maintenance, as well as water sustainability projects for both drinking water and water for agricultural/industrial purposes, among other items.
He said he's confident there's still plenty of time left in the legislative session to tackle property tax relief for Nebraska homeowners, farmers, ranchers and small business owners if state senators make it a priority.